NAO study explores COVID-19 case and contact management strategies in Canadian provinces
November 30, 2020
In collaboration with partners at the Public Health Physicians of Canada (PHPC), the North American Observatory on Health Systems and Policies (NAO) has produced the first study of COVID-19 case and contact management strategies across provinces in Canada. This project builds off insights gathered in an earlier NAO rapid review that described the challenges and successes experienced in COVID-19 case and contact management from selected international jurisdictions. While there is significant overlap in common practices across jurisdictions, there are important distinctions specific to Canada's heterogeneous settings and contexts.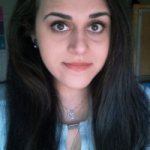 During the summer, the research team conducted an environmental scan of available literature and interviewed Medical Officers of Health and other public health professionals who are engaged in COVID-19 case and contact management for their perspectives. "We are grateful to have had the opportunity to peel the curtain back on some of the case and contact management processes," said Dominika Bhatia, NAO Research Assistant and IHPME PhD Candidate.
The report details the wide diversity of responses carried out on the ground in relation to staffing capacity, technologies, and protecting population sub-groups that are particularly vulnerable to poorer COVID-19 outcomes. "We were particularly struck by the rapid innovation and change in these processes during the pandemic" said Bhatia.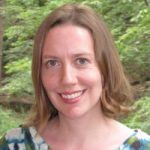 Among these, the most common challenges relate to managing workforce capacity and training, optimizing the use of technology, and, where necessary, adapting case and contact management practices to certain populations. Jasmine Pawa, PHPC, added that "Building capacity in a way that doesn't adversely impact existing public health response teams is needed and challenging."
Some of the promising practices that emerged included setting staffing targets and developing rapid training programs, developing information technology systems that are integrated with laboratories and electronic medical records, collaborating with community partners to enhance targeted case and contact identification and management, and taking concrete steps to improving communication and information sharing. In particular, notification apps can "hold promise in supplementing this work," said Bhatia. She also highlighted the importance of "actively engaging the public health community and leveraging their expertise in the app development process."
While reflecting about the different public health information systems used across the country, PHPC's Jasmine Pawa and Leah Salvage stated "It's an ongoing reminder that, while we often agree on the principles for public health data use, there is a lot of work required to actually operationalize these approaches."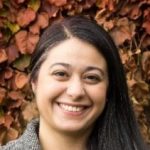 This field is rapidly evolving and there is likely more information to emerge that may change best practices, such as the role of and approach to cluster investigations. The team hopes that this work serves to provide insights that are relevant to the ongoing COVID-19 response, and acknowledge that, given Canada's already strained public health and healthcare systems, some of the identified practices may be more relevant and feasible for longer-term planning.
"It is also important for us to keep in mind that public health practice is broader than communicable disease, [and] for us to keep working on clearly articulating the expertise, role and breadth of public health practice," Pawa concluded.