A Passing of the Torch: A Chat with New NAO Director Sara Allin
August 27, 2021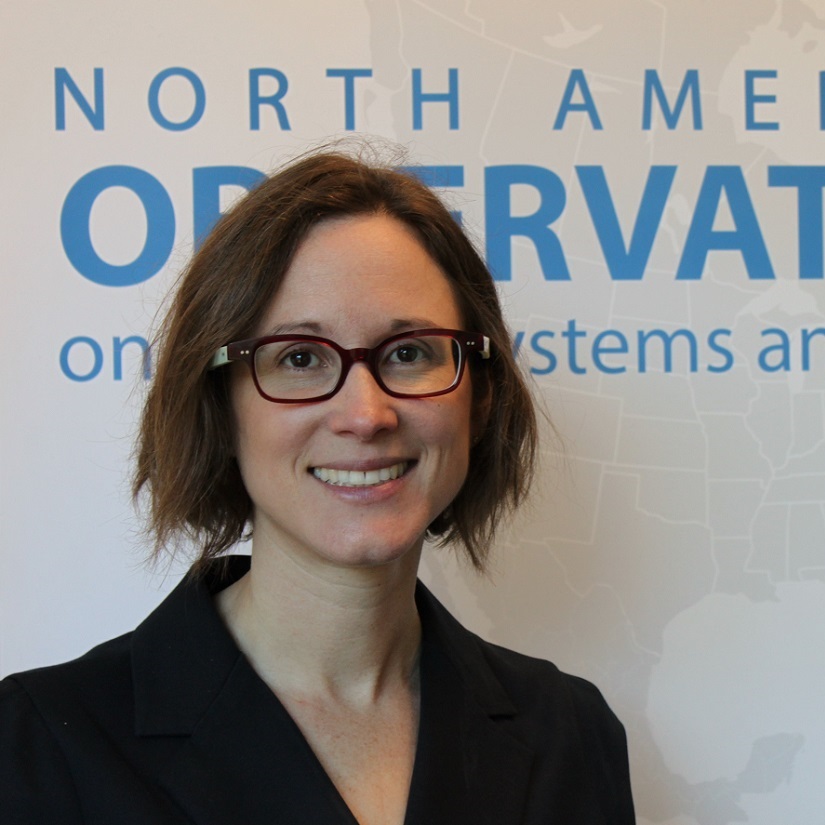 It's been an eventful year for Sara Allin, who in addition to officially assuming the role of director of NAO, was also recently appointed Assistant Professor at the IHPME. With expertise spanning the gamut of health system performance, and her strong collaborative approach, the NAO is excited to embark on this new stage under her leadership. As Sara settles into her new roles, we asked her a few questions about her time with the NAO so far, and what she hopes for the future.
What were some of the highlights of your time as the NAO's Director of Operations?
When I joined the NAO in the Fall of 2018 Greg Marchildon and Allie Peckham were working full tilt on rapid reviews for health system leaders across Canada (e.g., the Ontario government, and Healthcare Excellence Canada—formerly CFHI) and their energy and passion was unlike anything I had seen!
One of the highlights for me was the first "official" meeting in my new role which was with the Ontario Medical Association (OMA): on a hot, sunny day in September, Greg, Allie, and I walked through Queen's Park to their towering office building with floor to ceiling windows and breathtaking views of the city. The OMA had always been a concept to me—a vital and powerful interest group in the health system with unapparelled power to steer or block reforms—yet after a short meeting and hearing about their interest in wanting to work with us on a major scoping review to understand the views and preferences of patients in the health system, they became less of a concept and instead a group of brilliant, kind, and passionate people. Working with partners like the OMA and other major health system stakeholders is definitely one of the highlights of the NAO as a whole.
What are your hopes for the future of the NAO?
I hope that the NAO will attract new faculty and students to IHPME who have a shared interest in comparative health policy and health systems research that can support evidence-informed policy locally and internationally. I am so impressed with the grad students who have worked as RAs with the NAO—they exhibit such incredible professionalism, team-work, and dedication that we would not be able to achieve a fraction of what we do without them. This is most evident by the number of rapid reviews (more than half) with a grad student as the lead author.
I also hope to strengthen our existing international partnerships such as with the European Observatory, and to be the hub for policy-oriented research in North America. Whether it is with joint sessions/plenaries at international conferences, with shared funding applications, with student exchange and practicum opportunities, or all of the above, I'm excited to work with local and international partners on comparative projects.
Can you share a few remarks about the NAO's outgoing Founding Director Greg Marchildon?
Greg may be stepping away from the day-to-day leadership of the NAO but he will no doubt stay involved in a number of the key projects and partnerships, including the book series on provincial health system profiles with UT Press, and continuing to build up the U.S. and Mexico hubs of the NAO! And as my mentor and friend for almost two decades, Greg will also continue to inspire, motivate, and support me, even though he may be taking more time on his own personal projects (which I bet will involve some combination of writing, and history, and possibly canoeing).